via Designsponge
I am so excited that the Pantone Color Institute has named
Tangerine Tango
- color of the year 2012! (Pantone organizes and names every single color.) Orange is such a great choice! It can be paired with almost any color, it's vibrant, cheerful, and gives a pop of color wherever you need it.
Here is what Leatrice Eiseman, executive director of the Pantone Color Institute had to say about this color:
"Sophisticated but at the same time dramatic and seductive,
Tangerine Tango
is an orange with a lot of depth to it. Reminiscent of the radiant shadings of a sunset,
Tangerine Tango
marries the vivaciousness and adrenaline rush of red with the friendliness and warmth of yellow, to form a high-visibility, magnetic hue that emanates heat and energy. This
luscious reddish orange adds sensuality to fashion, flair to accessories, verve to cosmetics, and lively luxury to interior surfaces and appointments. "
I couldn't agree more! I am sure you have already seen orange make it's way onto fashion, cosmetics and anything sellable. Pantone's predictions influence most consumer products and you will see this color everywhere this year! Go ahead and paint, upholster, acquire, wear something with this energizing hue. Ready to
Tango
?
Washingtonian.com
This is how I decorated my upstairs landing with

Tangerine Tango

:
I paired orange, turquoise, grey and white together.
The bench gives the landing a purpose, while orange and
turquoise give it a much needed pop of color!
Closeup of the fabrics. I used a bold and a subtle graphic
as well as a floral. It all works well together and most
importantly it makes me smile when I go up the stairs.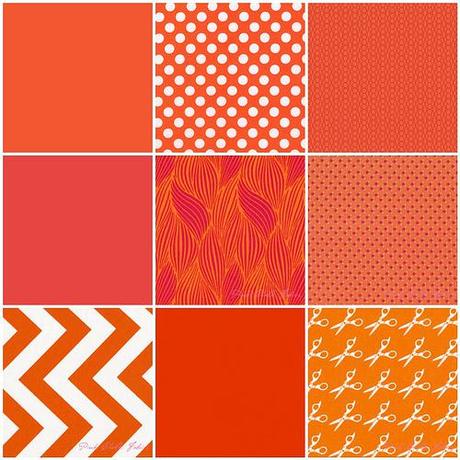 papersource
blog.hgtv.com
koyalwholesale.com
via simplyfiedbee.blogspot.com
profurniture.info
via Pantone
via Pantone
cloth and kind
What will you do with this color in your home?
Happy New Year 2012
Happy Decorating,
Ana Alicia